Fall is in full swing + we couldn't be more excited about it! If you are lucky enough to have a fireplace, you know that your mantel can be a beautiful focal point in your home. Sometimes though, it can become a pain when the changes of seasons happen and you have to completely change the décor. We are here to make it easy for you to make your mantel "Pinterest Perfect!"
---
Natural Décor– Go for a walk and choose some of the beautiful fall foliage to add to a vase to create a simple, dried arrangement. Other natural pieces like acorns, pinecones, pumpkins + gourds are excellent accent pieces. [Photo by Midwest Living]
Jewel Tones– When decorating your mantel, don't automatically reach for all orange and red décor. Plum, rich blues, maroon + emerald are also great fall hues. Make it even more elegant by bringing velvet into the design. This soft texture will bring warmth to your fireplace + will make the chilly months even cozier.  [Photo by Shabby Fufu]
White + Cream Décor– Adding color isn't always necessary when decorating for autumn. There is enough color outside to balance out the simplicity indoors. Use antique book pages with some of your favorite readings, white pumpkins + eucalyptus branches to create a clean + bright look that will even look great for the first snowfall!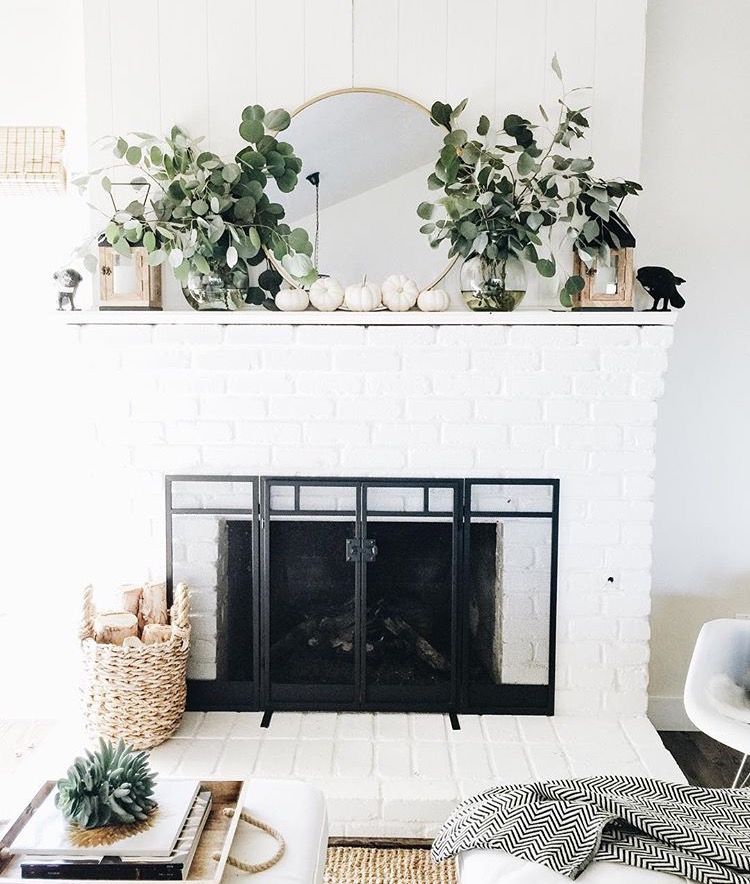 Spooky – If you are a Halloween fanatic, you can always opt for the creepy + spooky décor. The important thing here is to make sure that it is not tacky. Stick with a few colors + make sure everything goes together.  [photo by Eighteen25]
Thanksgiving– Show your thankfulness for this beautiful season of change + all that is has to give. Create a "Thankful" banner to hang from one end of your mantel to the other, print out a few quotes that make you smile + some rustic decorations to bring the thanksgiving season into your home.