Written by: Ashley McGoff 
Gone are the days where wallpaper is considered scary and permanent. Now, designers are embracing this nostalgic trend to turn plain white walls into dramatic statements. If wallpaper reminds you of your grandma's house, take a look at these chic + modern prints that will be sure to blow you away.
---
Personalization
Since wallpaper is having a resurgence in popularity, there are tons of modern + bold designs to choose from. Choosing a print personal to your design aesthetic can turn any room into a one of a kind showstopper.
For a contemporary feel, opt for prints in neutral colors and clean lines. This will give an interesting + unexpected design element without overpowering the rest of the room.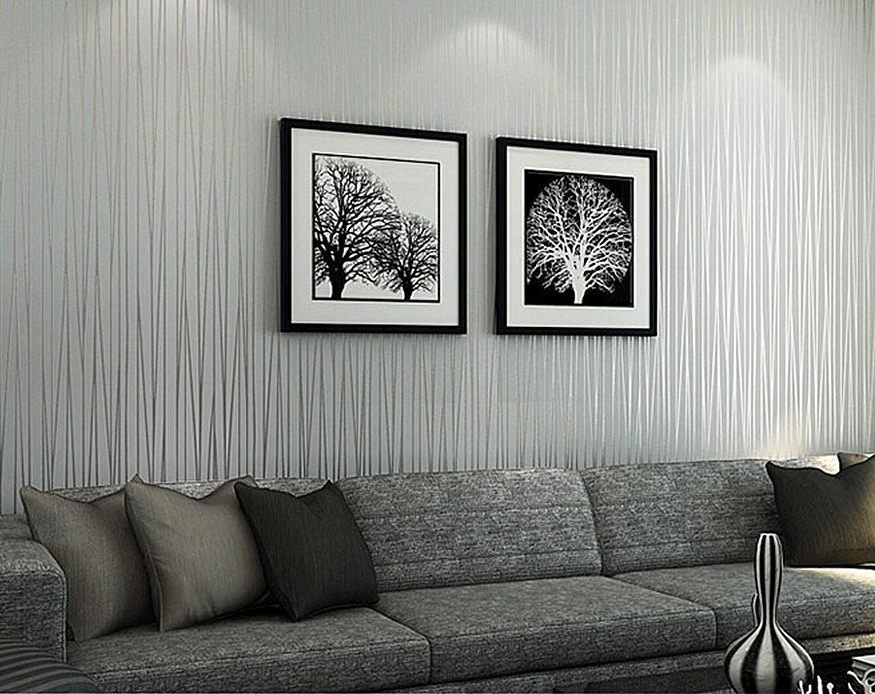 Courtesy of Hanmero.com. Purchase here.
For an interesting surprise, opt for wallpaper that is rich in texture. Not only will this add visual interest, but it will give a feeling of luxury as well. Choose prints such as faux wood or crocodile to really stand out.
April 2019 | Owners: Brett and Jennifer Cecil
Surprise
Perhaps an entire room of wallpaper is a little overwhelming. If you want to partake in this popular trend without being surrounded by print, try adding wallpaper to your ceiling. This pop of bold design will give your room the statement it is craving. Wallpapered ceilings give a little oomph to the typical bland + boring white walls without disrupting the flow of design.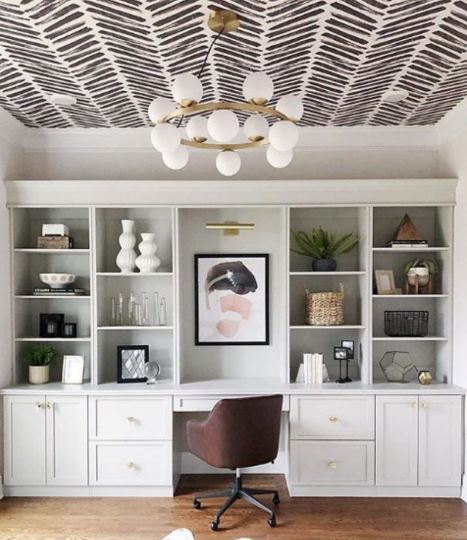 Courtesy of Clairebella.com. Purchase here.
Easy Art
Forget hanging up wall art to fill space. Just add wallpaper to one of your walls and you will feel like you are living in an art gallery. Picking out wallpaper "murals" is a design trend that is gaining popularity. These prints can transform your space into a whimsical + fun escape.
Courtesy of Matthew Williams.
Next time you think about painting your walls, consider the endless world of wallpaper.