Written by: Julia Johns
In April, we deemed blush to be a neutral color. Now, let's expand on that idea. The typical neutrals will always have a place in our homes and hearts, but they can become overused. So, it's time to make our neutrals a bit more adventurous with feminine tones.
Blush is a lovely color, and it exudes elegance and sophistication—if used appropriately. Of course, when you dare to venture into the pink spectrum, it can be tricky to strike a distinctly feminine look that is not girly. Thankfully, much of this struggle is eliminated by simply choosing the correct pink tone which we've already done. However, it also depends on the nature of your decor; if your newfound love for blush manifests in the form of frills and gossamer, for instance, then it will look girlish.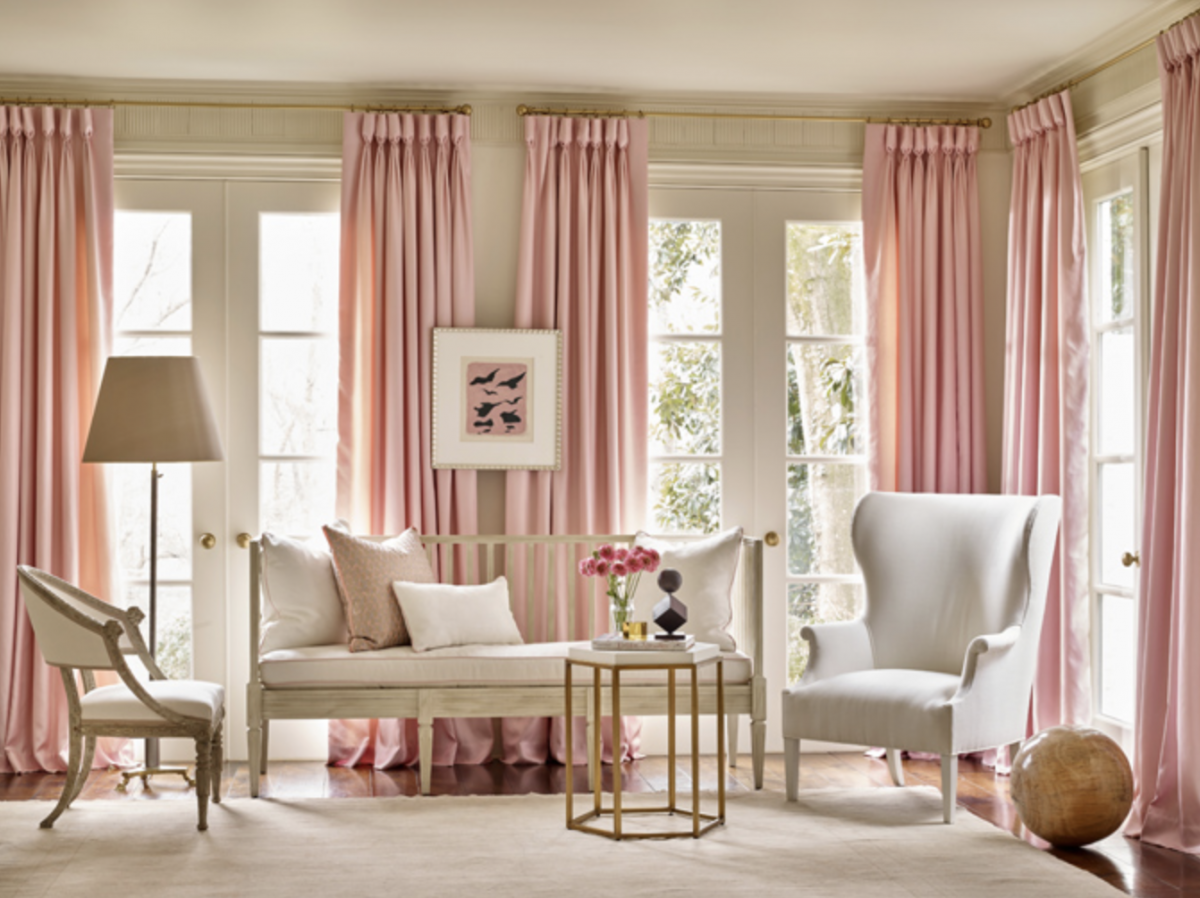 (Suzanne Kasler collection by Hickory Chair)
Our next feminine neutral is dusty pink. This tone is more subtle if blush is too obvious for you. So, when it comes to incorporating dusty pink, be unapologetic. Needless to say, if every surface is dusty pink, then it will be overwhelming. Luckily, feminine tones lend themselves to creating a calm, harmonious space; this eliminates a lot of the danger of decorating with pinks. 
(homedit)
Now, here's a feminine tone that's not pink: bronze. Incorporating this metal into your home is a sure way to add a touch of old-world glamour. The distinction of bronze versus brass has become somewhat confused in the modern era, but for our purposes, we want to avoid the more yellow brass and opt for the more brown bronze. Not only does a darker bronze thrive in neutral spaces, but it looks more expensive. Also, it is remarkably easy to integrate; just bring in bronze accent pieces to adorn your space. For example, this sleek leopard sculpture would be a powerful addition to any room.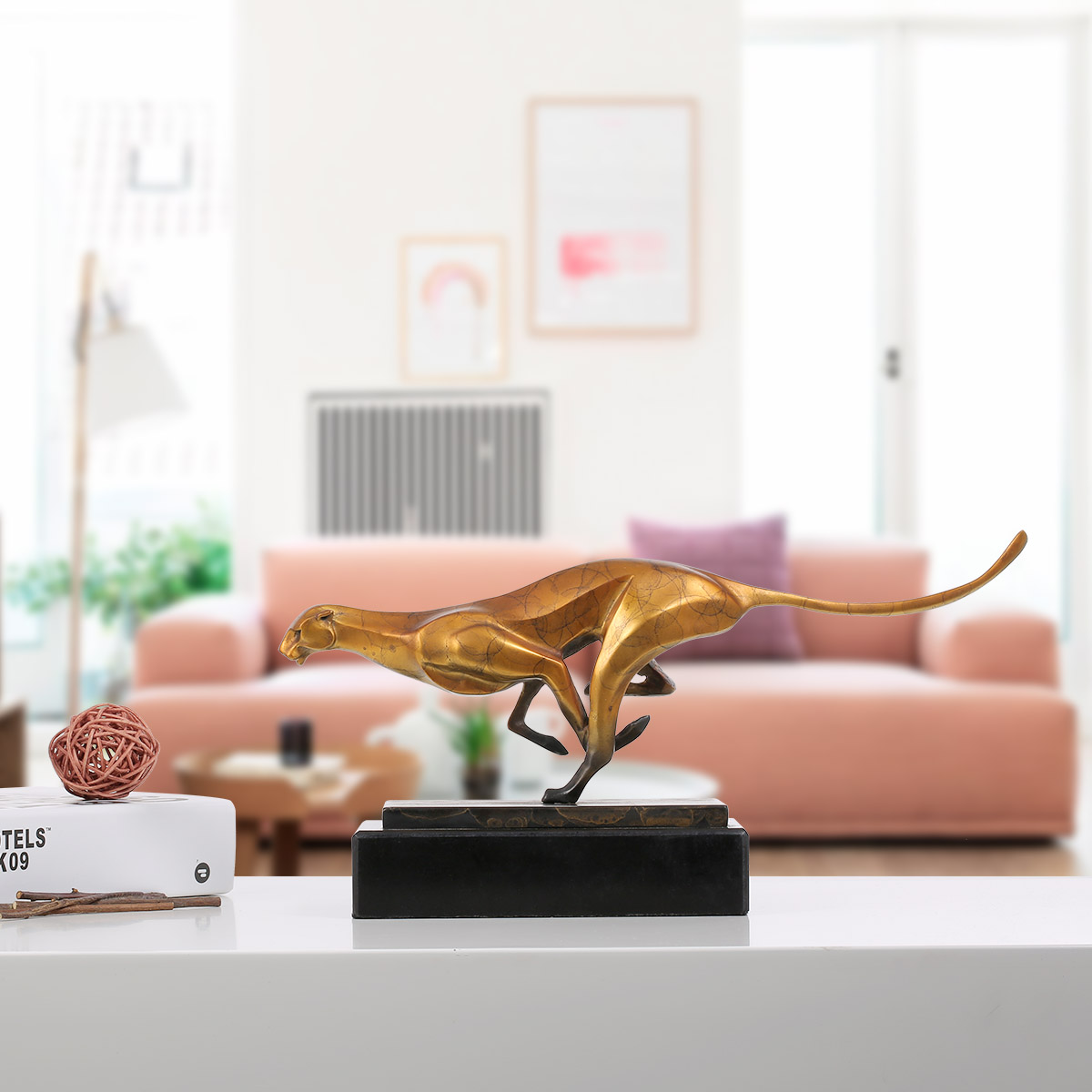 Or for an accent with more utility, these vases are a great choice. Clustered together, they make a statement. Spread out and nestled amongst other pieces, they can tie a room together.
Whether you decide to incorporate just one of these tones, two or all three, your home will be lively, beautiful and feminine.