The early winter months are a reminder that the wonderful holiday season is upon us and a new year has almost arrived. But after January 1, those joyful winter months start to seem a little drab and a lot…colder. Besides running your heating bill into the triple digits, how can you keep your home warm in these chilly months? Below are some suggestions to help ensure that your home will stay warm and cozy until spring.
Use your window treatments.
Looking for some free heat? Try sunshine! Open your window treatments and let the sunlight in during the day. When it gets dark, close them up—this will help to trap heat in your home.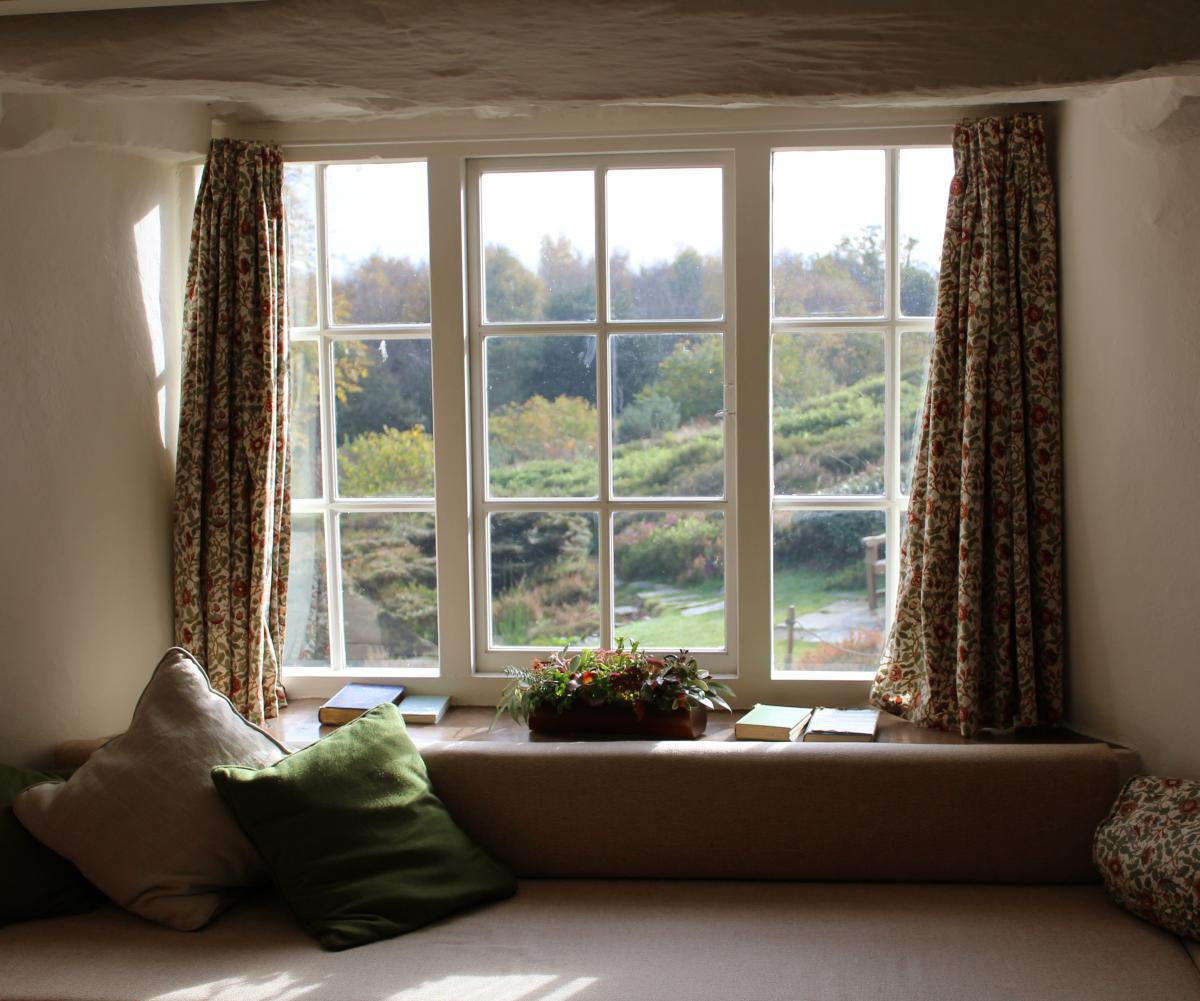 Photo by Rob Wingate on Unsplash
Buy a rug or two.
If you have hardwood floors in your home, consider putting down an area rug. Not only will this add a layer of style to your room, but it will also help to keep your feet warm. Do you have tile floors in your kitchen or hallways? Put a smaller area rug down in front of the sink or lay a runner down in your hallway.
Use foil.
If you have a radiator that's attached to an external wall, put some aluminum foil on the wall behind the radiator. The reflective nature of the foil will prevent heat from disappearing through the wall and will reflect it back into the room instead.
Use your fireplace.
A fireplace is a great source of heat and is a cozy addition to any home, so put it to use in these winter months! When you're not using it, be sure to use a fireplace plug to help you seal the flue to keep warm air in. TIP: Fireplace plugs come in many different sizes, so make sure you know what size you need before purchasing.
           Photo by Nathan Dumlao on Unsplash
Clean your filter.
The most common cause of heating issues is a dirty furnace filter. Check your filter monthly to see if it needs to be changed out—do this by holding it up to the light. If you can't see any light coming through, it's time for a new one.
Move your sofa.
If your sofa is sitting directly over or in front of a vent, the only thing that heat is warming up is your sofa! Make sure your furniture isn't absorbing heat that could be warming your home by moving it away from the vent so hot air can circulate freely. 
Block out drafts.
Air can get in from the tiniest of cracks, so consider putting self-adhesive rubber seals around doors and windows to keep cold air out. TIP: Have your doors and windows checked in the early fall to make sure they are properly sealed before winter kicks in.