Written by: Julia Johns
Extremely charming and definitely beautiful, dried flowers are a trend that we are loving. You can see them everywhere from wreaths and wedding bouquets to shadowboxes and phone cases. Clearly, dried flowers are having a moment. 
For some people, dried flowers carry a certain stigma. After all, when the flowers in your vase wilt, then it's time to toss them out. Right? Well, this trend says that those flowers have just entered the second stage of their lives. Eye-appeal isn't measured by the freshness of the flower, and without a doubt, dried flowers have their admirers. 
This trend is easy to get behind because dried flowers are low-maintenance and allow for so much creativity. Unlike with live arrangements, you don't need to continually replenish your vases with new flowers; your dried arrangements will last until you're ready to try something new. Also, choosing dried flowers will allow you to experiment with textures, dimensions, shapes and colors that aren't offered by fresh flowers. 
Whether you opt to dry the flowers yourself or purchase them, we have some inspiration to jumpstart your floral journey. 
(Who What Wear, Photo: Sabina Socol)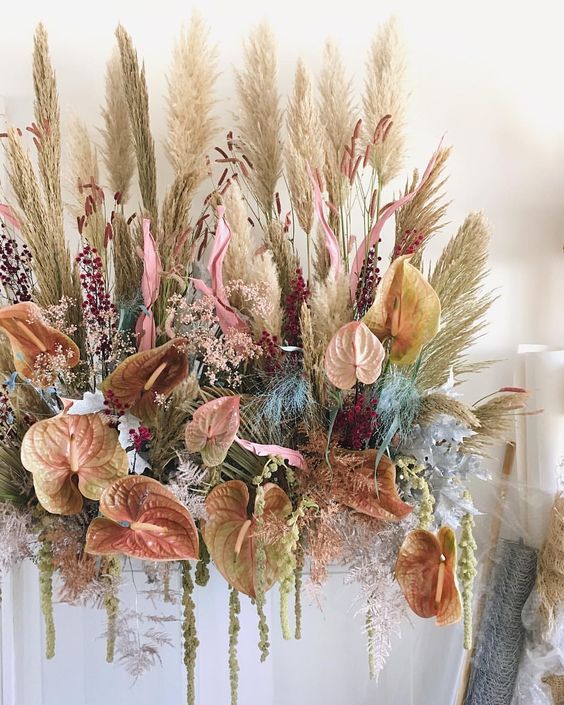 (Lauren Koster Creative)
(Martha Stewart, Photo: Ngoc Minh Ng)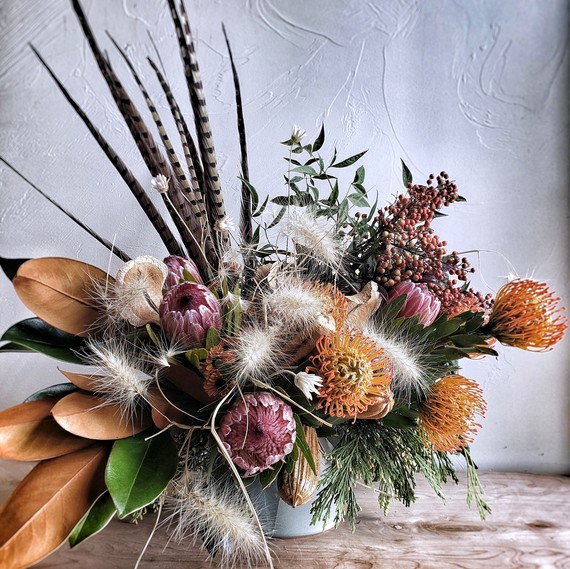 (Martha Stewart, Photo: Labellum)