Written by: Ashley McGoff
The bathroom is one of the most important rooms in your home. After all, the 2016 U.S. Houzz Bathroom Trends reported that Americans spend an average of 30 to 60 minutes a day in their bathrooms. This comes as no surprise since this is where we spend time pampering ourselves and relaxing after a long day. With all this time being spent in the bathroom, a luxurious environment seems only fitting. From shower drains to chandeliers, creating a sanctuary full of luxe is easier than you think. 
---
Seamless Design 
One of the hallmarks of luxurious design is maintaining a seamless + streamlined appearance. That means replacing the items in your bathroom that interrupt the flow of design. 
An easy tip to create a more sophisticated and flawless appearance is to switch out a standard shower drain for a linear drain, such as those from LUXE Linear Drains. Crafted using durable, hand-polished 304-grade stainless steel and offered in a variety of eye-catching contemporary designs, LUXE'S linear drains offer a distinctive replacement for traditional center floor drains. Plus, the grates are removable for easy cleaning, and custom sizes and finishes are available to complement any bathroom design aesthetic. Switching your old shower drain for these sleek + modern drains proves that ease of use does not have to mean a trade-off in style.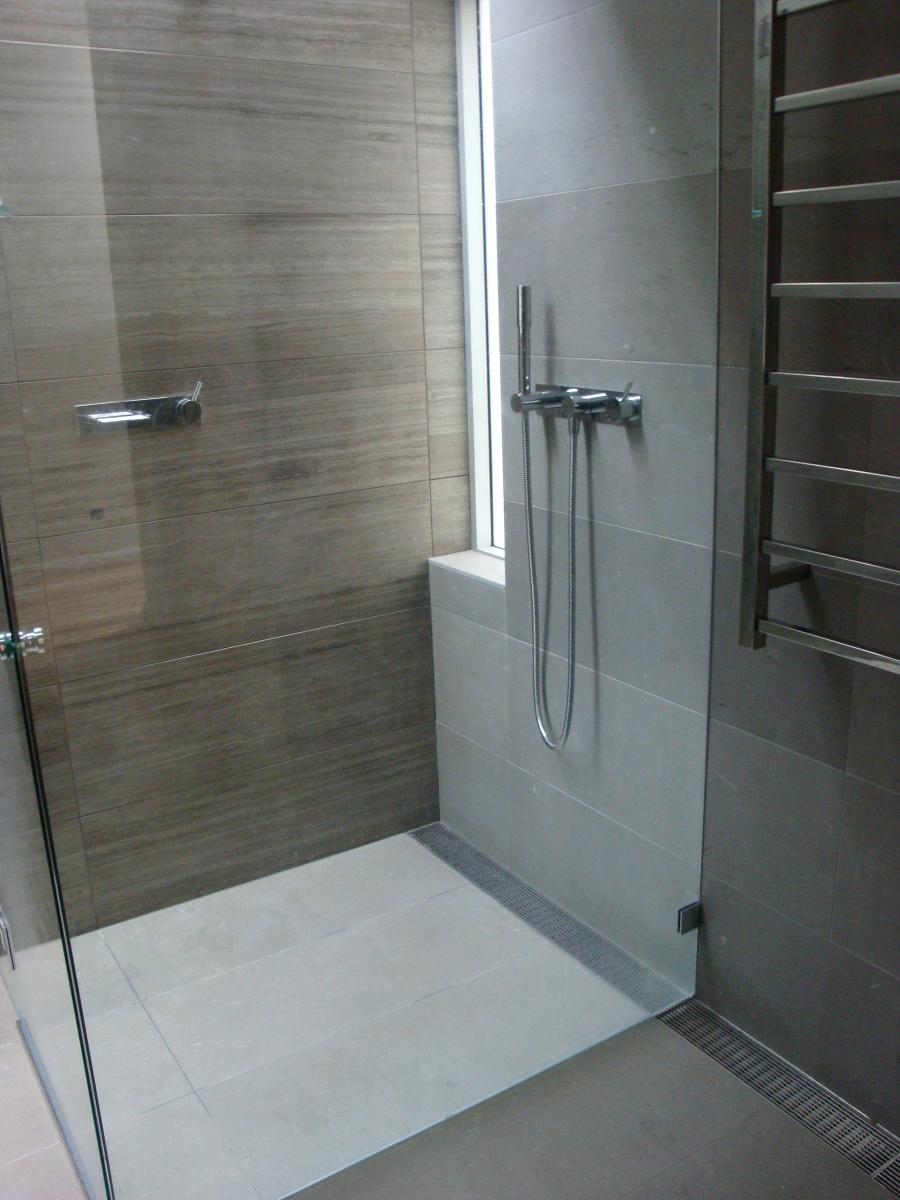 Linear Shower Drain
Linear Shower Drain
Upgrade to a Chandelier
Toss those basic vanity lights and upgrade to a chandelier instead. This will give your bathroom an unexpected elegance + charm. Opting for a fancy chandelier elevates the look of the room and adds an aspect of richness.
August 2019 | Designer: RSI Kitchen & Bath
Switch Out Containers
Another way to infuse some luxury is to place all of your bathroom products in glass or metal containers. Transferring your shampoo and hand soap into a chic container will bring an upscale vibe to your bathroom. 
Namesia Polished Chrome Bath Set | The Bath Outlet
With a few simple tricks, your bathroom will present its most luxurious self.