Spring is finally in full swing, and it's time to transition your home décor to echo the beautifully bright look and feel of the blooming flora outside. Effortlessly exude seasonal flair with these simple tips for welcoming spring into your interior spaces.
Go Green – Colorful, fresh flowers and stunning greenery are the perfect tools to revitalize your space for spring. If you don't have a green thumb, try using a tabletop terrarium for a lively, low-maintenance accent.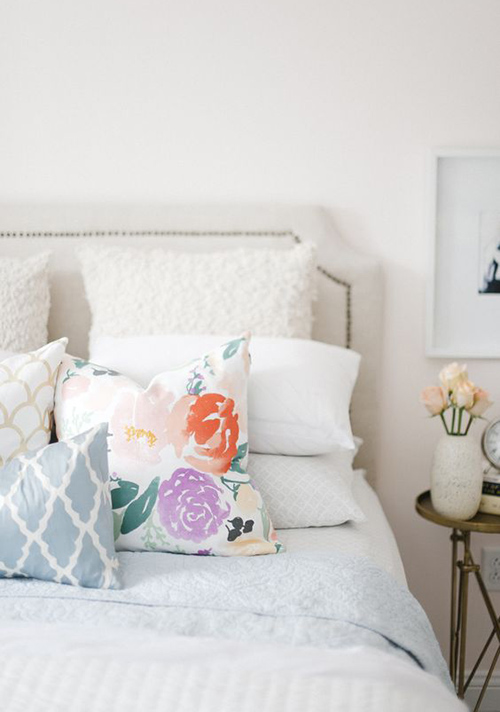 Play with Patterns – Incorporating accessories in fabulous floral prints or springtime motifs into your décor is an easy way to dress up your space for season. Items that can be easily swapped out, like area rugs and throw pillows, are ideal for sprucing up your home.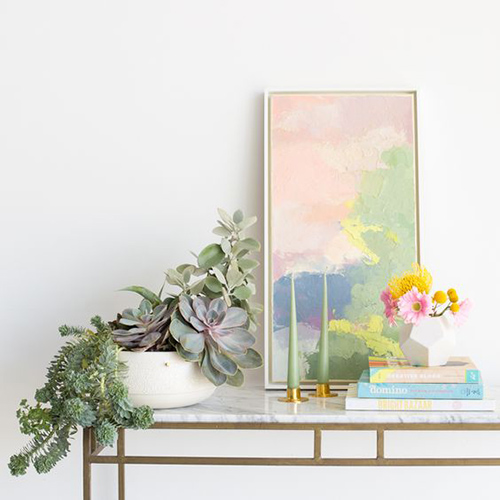 Get Creative with Color – Pastels and bright whites easily transform a wintery home into a springtime oasis. Whether painting an accent wall or making an impact with accessories, your home will feel cheerful and lively with the addition of spring color.