As one of the only female-owned publications in St. Louis, St. Louis Homes + Lifestyles is honored to support St. Louis Women's Creative, and sponsor the Galentine's Day Pop Up Shop on Cherokee Street on Saturday, February 24. We hope you will join us!
In early 2016, two female entrepreneurs we're working to promote their individual businesses in the St. Louis area. They were frustrated with their community's lack of networking opportunities and support in their creative realm. They knew they couldn't be alone in their feeling, and from their commiseration, came hope.
The two women wanted to create something that would help support other women that found themselves in their same predicament. Just like the adage, "if you don't like something, change it," these women saw their opportunity, and they seized it. These women are Julie Johnson of Julie Creates Photos, Christina Weaver, Board Chair of Route. Not long after Julie and Chrinstina connected, Megan Rohall of Red Lettered Goods joined the duo. Together, these women formed St. Louis Women's Creative.
"We all have grown in our individual businesses here in St. Louis in our own ways. The common denominator is that we are female entrepreneurs thankful for the opportunities we've been given that have gotten us where we are today, but there's still work to be done. The female talent in the creative industries here in St. Louis is incredible. We are passionate about what we do and we know our fellow boss ladies are, too. With community over competition as part of our core values, we decided it was time to help create more opportunities for the creative female talent in our city," said Megan.
The group's vision is to change the landscape for female crafters, creators, artists and entrepreneurs in the St. Louis area, focusing on the above idea of community over competition. To make this vision a reality, St. Louis Women's Creative has constructed and implemented two major types of event series: pop up shops and workshops.
The pop up shops offer local female creative business owners the opportunity to feature their business in trade show style pop-up shops in and around St. Louis. Several vendors that have participated in these Pop Up Shops are familiar faces to St. Louis Homes + Lifestyles, like Collections by Joya (featured Artisan in November/December 2016) and Whisk: A Sustainable Bakeshop (featured Artisan in May 2015).
Even though the pop up shops are going on their third year, the past officially branded events included a fall event at Lemon Gem Kitchen Goods and a Holiday Boutique at Vino Gallery. Throughout 2018, STL Women's Creative will continue hosting neighborhood based, multi-site pop up shops similar to the upcoming Galentine's Day Pop Up Shop on Cherokee Street. 
A newer endeavor is the group's workshops. Beginning this spring, St. Louis Women's Creative will begin offering small workshops that focus on strengthening overall business and marketing skills. Their first event, "Creative and Simple! A Vision for your Creative Business" will focus on creating a vision board for your business and how that will drive individual's marketing strategy. (More information on that event here.)
Currently, St. Louis Women's Creative has featured nearly 100 vendors, and more than 80 women interested in attending the group's first workshop this March. If these numbers say anything, it's that Julie, Christina and Megan we're right — they weren't alone and they can make a difference — and we can't wait to see what's next.
STL Women's Pop Up Shop – Galentine's Day on Cherokee Street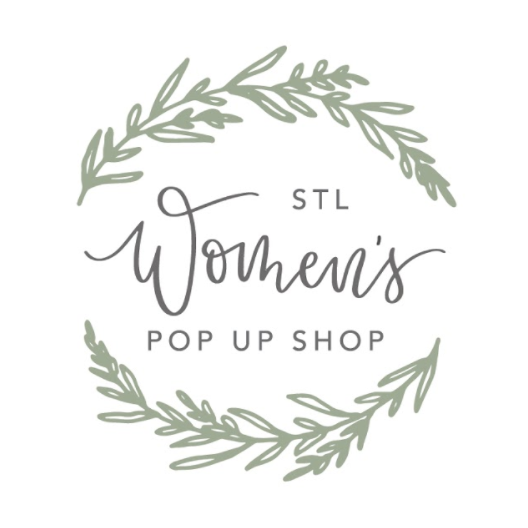 We hope you will join Saturday, February 24 for the STL Women's Galentine's Day Pop Up Shop on Cherokee Street. Enjoy dinner at your favorite local spot on Cherokee, then check out the creative work from some of St. Louis most innovative makers, artists and entrepreneurs! Attendees will start the evening off at Whisk, where you will receive a passport to guide you through the event. During the evening, there will opportunities to win prizes both in person and on social media. Connect with STL Women's Creative on Facebook and Instagram, and be use the hashtag #stlwomenspopupshop.
Cover photo courtesy of Lark Skin Co.