Much like how adding a colorful throw pillow or unique piece of artwork immediately spruces up a tired interior, accessorizing is also great for giving your outdoor space a budget-friendly makeover. While shopping for the perfect furnishings and decorative trinkets to take your patio, backyard or deck from drab to fab, be sure to only settle on furnishings and decorative trinkets that can stand up to the elements. Here are a few alfresco accessories that are a must for transforming your outdoor area into a stunning sanctuary.
Patio Furniture – A luxurious lounger or fabulous dining set can really make an impact on an outdoor space. With a seemingly endless amount of options, a well-made piece of patio furniture can make even the smallest exterior area feel polished and elegant.
Outdoor Lighting – Whether illuminating a walkway, spotlighting beautiful flora or making a decorative statement, lighting can play a defining role in taking your outdoor space to the next level. Chandeliers made exclusively for exterior areas and unique ceiling fans are great for adding a touch of flair to your patio or deck.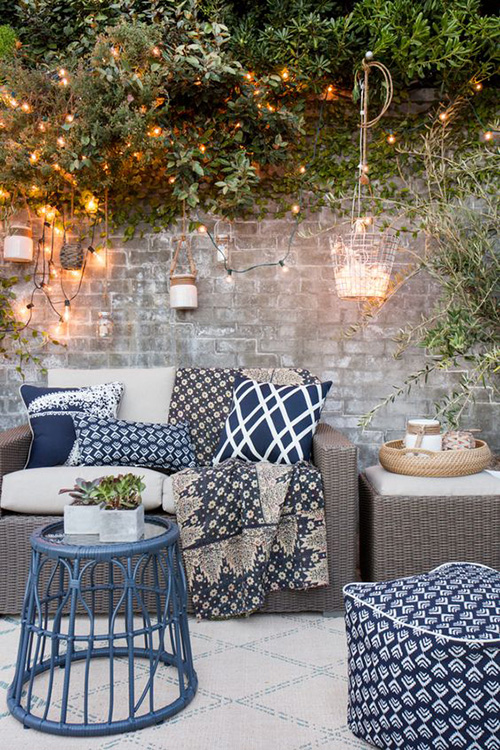 Decorative Accessories – Try adding a patterned umbrella, brightly colored flowerpot or trendy wrought iron flourish to your exterior area for another dash of stylish ambiance.
Need more inspiration? We have you covered here, here and here.